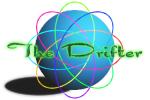 Drifting around the world®


The Drifter : Asia : Cambodia


Siemriep
Angkor Wat 1, 2: One of The Wonders of the world.
Apsara 1, 2: Debut of Angkor's thousands of beautiful women crafted on sandstone.
Angkor's other palaces: including Angkor Thom, Bayon, Phiman-akas, Prea Khan, Neak Pean, Krawan, Banteay Srei, Banteay Samre, Prea rup, Ta prom, Pra ko, Bakong
Angkor in Infrared: Differrent look which now you can see.

© Copyright 2002, Gio Info.in.th. All rights reserved.
All trademarks and registered trademarks are belong to the respective owners. Some or all part of this document cannot be redistribute or re-release without any prior permission.